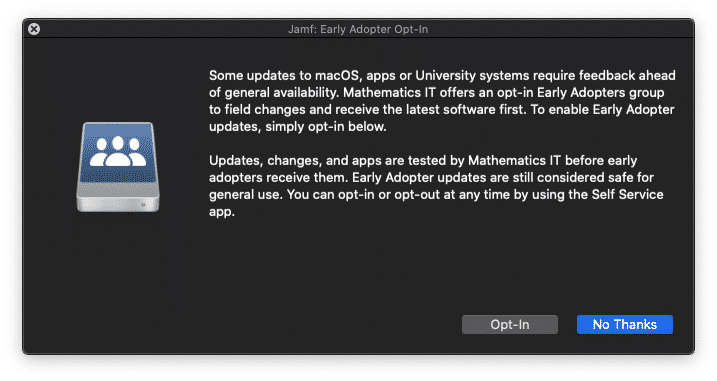 Some updates to macOS, apps or University systems require feedback ahead of general availability. Mathematics IT offers an opt-in Early Adopters group to field changes and receive the latest software first. New devices will prompt users to opt-in or decline the enrollment upon first launch, but you can always change your enrollment in the group by searching for "Early Adopter" in Self Service, or finding it under the Available Apps section.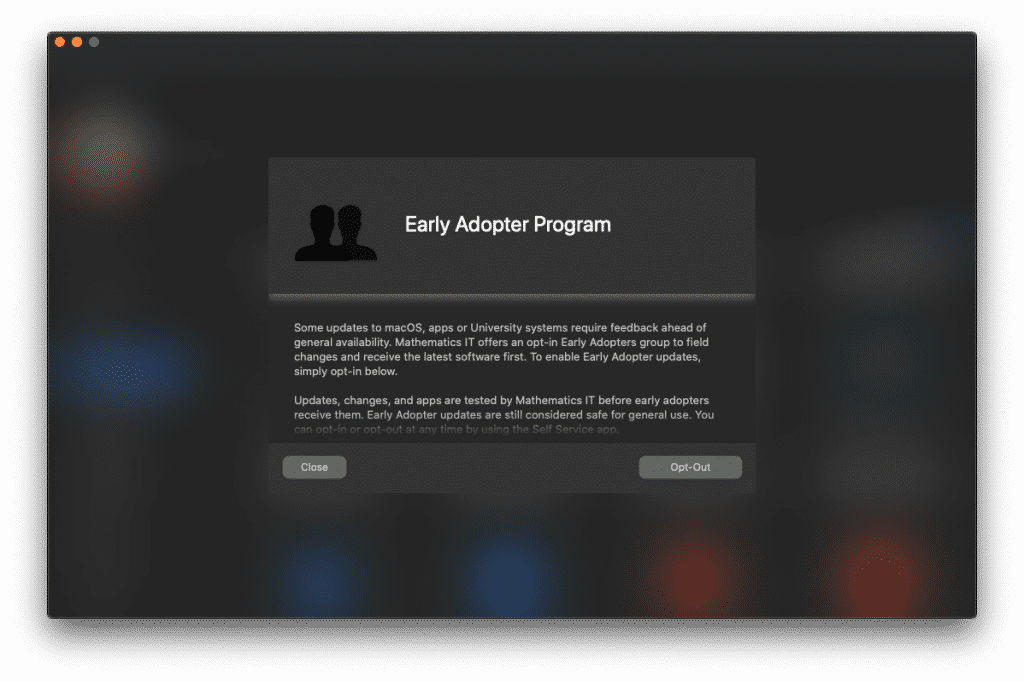 Updates, changes, and apps are tested by Mathematics IT before early adopters receive them. Early Adopter updates are still considered safe for general use.
macOS betas and developer previews are tested ahead of time for maximum compatibility and zero day support by Mathematics IT, and are not available to the Early Adopter program. The Early Adopter program is not meant to be a "beta test" group, but rather a group of individuals that prefer to stay up-to-date and receive new technologies first, that Mathematics IT can identify, and if needed, reach out to for feedback and criticisms of new implementations. The software and systems being deployed to the Early Adopters are not in beta or unstable form, but may have changes such as significant UI or UX differences from previous versions.
You can opt-in or opt-out at any time by using the Self Service app.