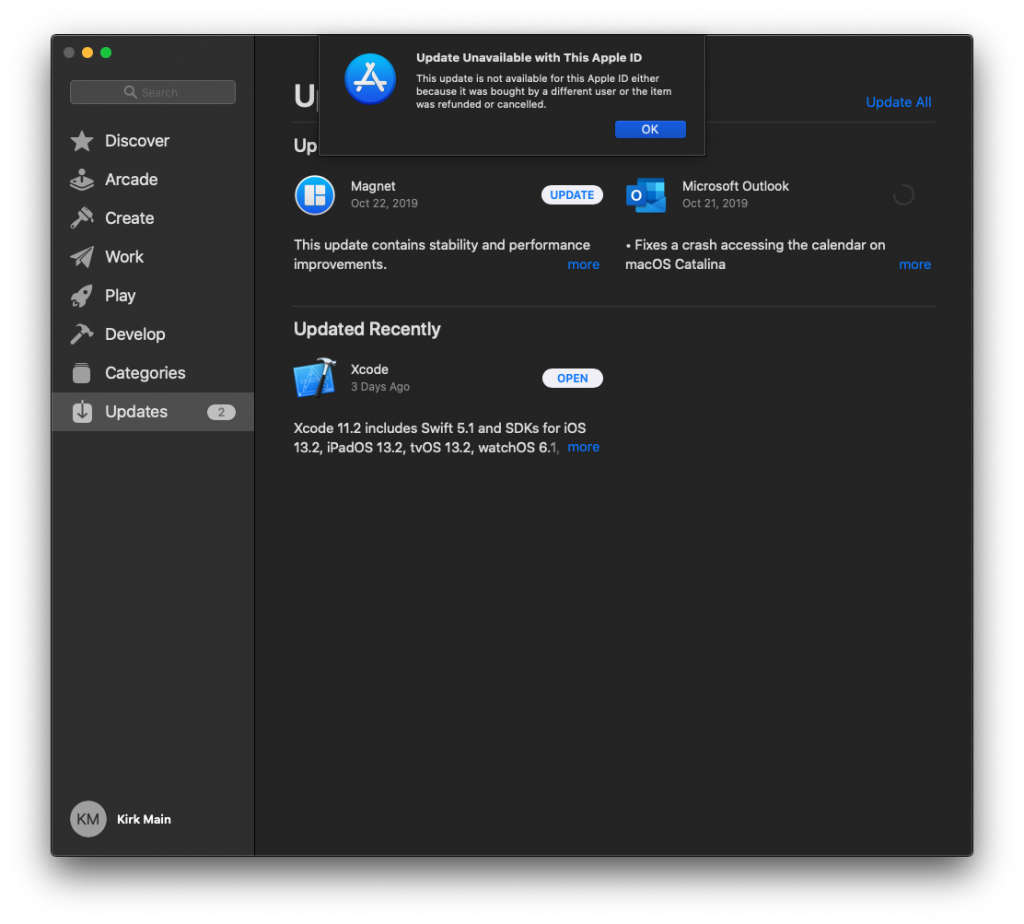 Our Apple device management software, Jamf, is currently experiencing ongoing issues with Apple's Volume Purchasing Program that is affecting our users.
Currently, Self Service users attempting to install or update App Store apps (such as Slack, Microsoft Remote Desktop, or Microsoft Office Apps) are being redirected to the App Store to install, where they fail to update or install.
We are aware of the issue and are coordinating with Jamf to resolve.