You just logged into your NC State Mac, great! Now, where do you get all your apps? Install printers? Maybe find some quick links to resources? Self Service gives you all of this and more on an easy to use interface available anywhere with an internet connection. Let's take a look…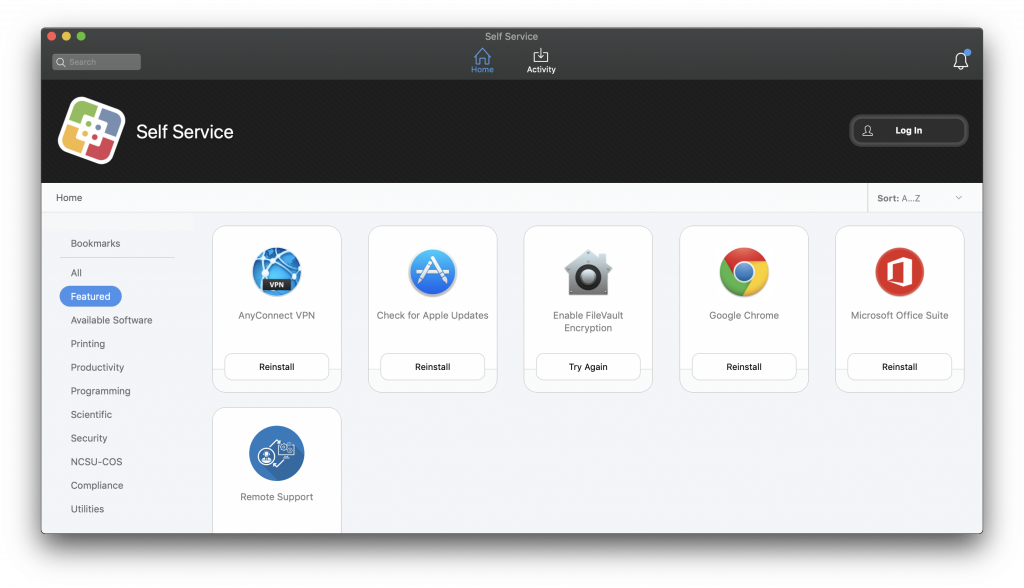 Your Self Service application is always available in Applications on your Mac. Most of the time, you'll find it on your Mac's dock, but never fear- it's always in Applications.
Open finder, click on Applications, and open Self Service: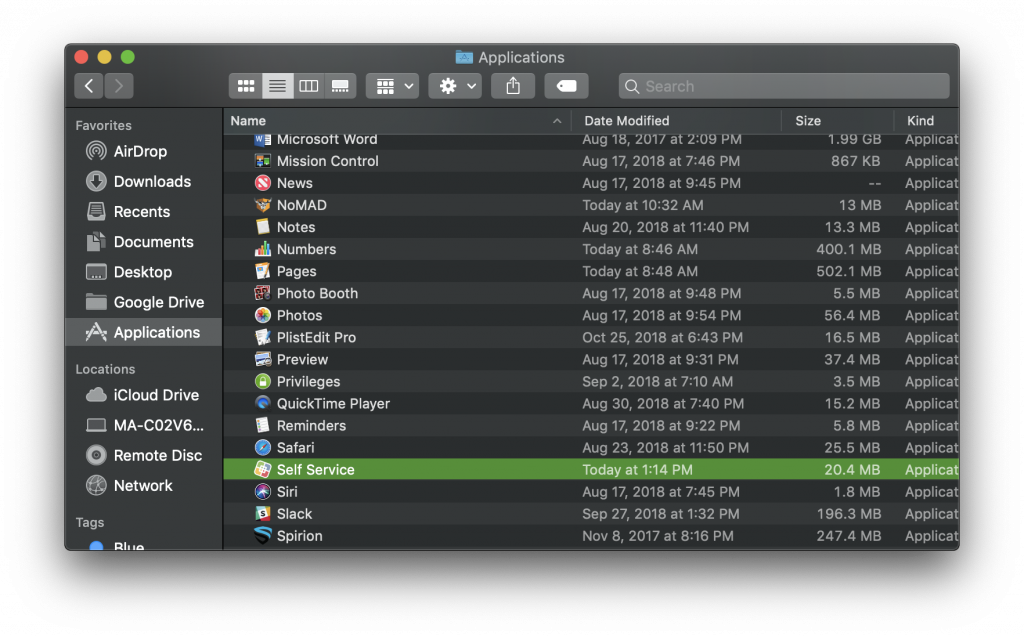 After a brief connection pause, you'll be presented with the Featured category, which you can see listed along with other categories in the screenshot below. Self Service offers policies, which can be Apps, macOS features, fixes to common problems, or even requests and weblinks. When you first open Self Service, you'll be presented with the Featured section of curated policies for your device. If you want to see curated policies for you, you'll need to sign in using your Unity credentials on the top right.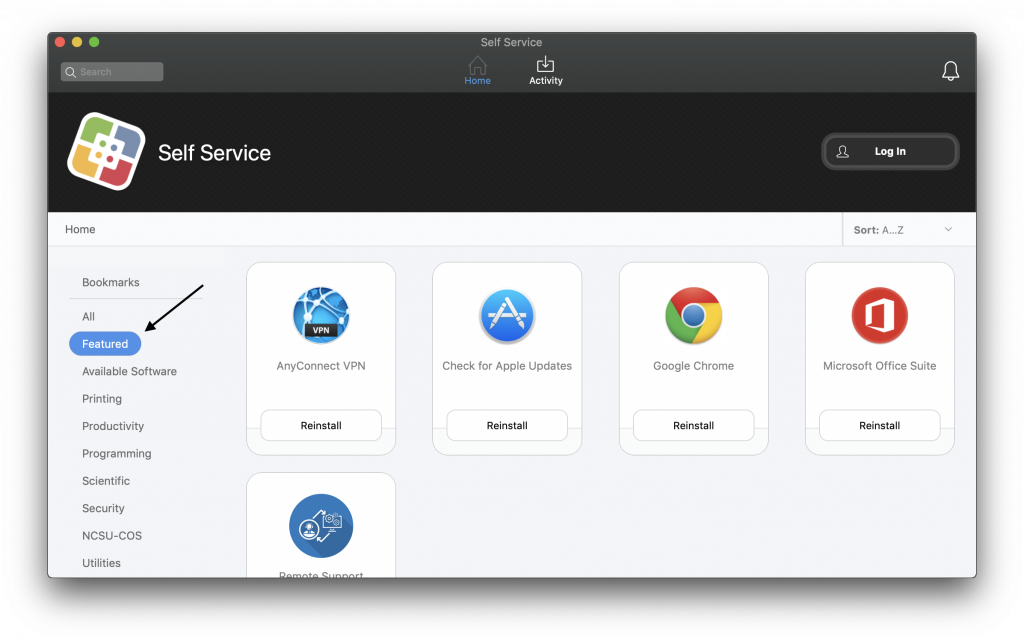 The very first category listed is Bookmarks. This category offers quick links to things like NC State's MyPack portal, IT support requests and other departmental resource information. If you have things that you think would be beneficial if added to Bookmarks, please reach out and let us know!
The following categories after Bookmarks are macOS policies that will install apps, connect printers, or make changes to your system. Most policies you can run multiple times. If you're having trouble finding something, don't forget you can always search the entire catalog in the top left: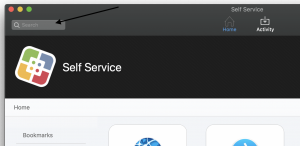 Self Service will also notify you if there are updates or changed pending that require your approval. You can see those notifications in the top right ring icon. Self Service doesn't require administrative privileges and works from anywhere with an internet connection. It's not limited to on campus!
If we missed something, or you feel like something should be available on Self Service, drop us and email or comment below so we can get started on that.